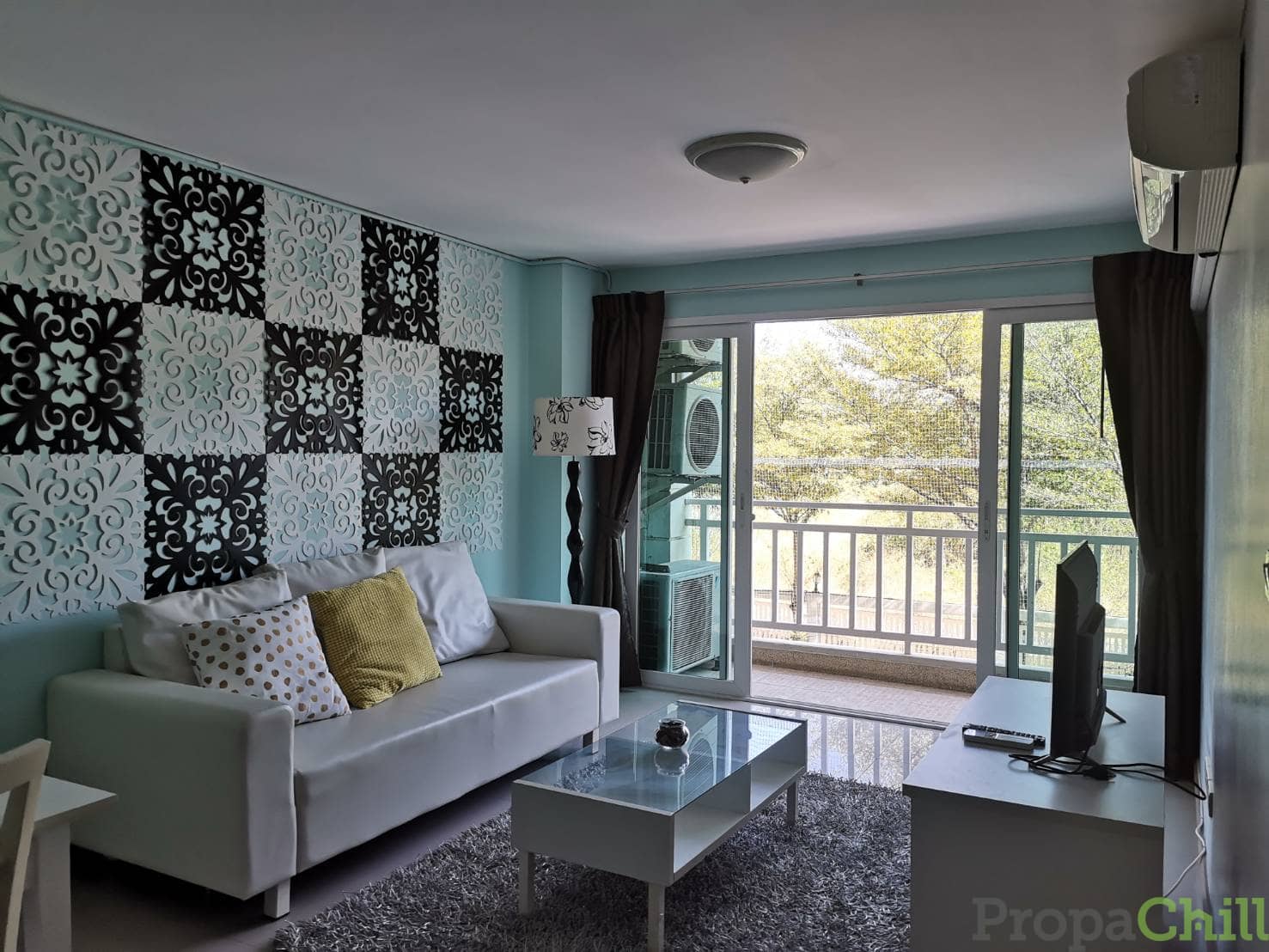 Condo for rent at Baan Ruen Ruen Bang - Bangna, good value, spacious room, good atmosphere
Minimum rental period 6 Months
Advertiser
Panatarn Panatarn
Booking with us get deposit-free plus privileges

More details Or contact us
@propachill
Details
"Baan Ruenrom Bangna"
Low rise condominium located in Soi Bangna-Trad 33, consisting of 1 building, 8 floors, 70 units. We have 3 rooms, sizes 60-64-72 square meters.
Focuses on the lifestyle of those who like peace and want a real break from the hustle and bustle. With emphasis on the privacy of living The exterior of the building is European style, the structure is strong, stable, and the interior has a functional design that is available in every square inch. Divide the room for ease of use To add more peace and privacy

Traveling by car
Can come to Baan Ruenrom Bangna project starting from on the parallel road Bangna-Trad From the area of Thai Nakarin Hospital Heading to Samut Prakan Area Revenue Office for about 600 meters, turn left to Soi Wat Iam about 400 meters, you will find Baan Ruenrom Bangna project on the left

Baan Ruenrom Bangna project is located in a real potential location. With a convenient transportation network Able to enter and exit in many routes to major roads such as Sukhumvit, Bangna-Din Daeng-Dao Khanong Expressway, Srinakarin-Bangna-Samut Prakan Expressway, also not far from Suvarnabhumi Airport. And soon There will be a yellow line. Sri Iam station as well.
(Expected to open for service in 2021)
Facilities: parking lot, passenger elevator,
Security system
- Key Card Access
- 24 Hours Sercurity Guard
- CCTV

Project environment
- BTS Bangna 4 km.
- Central Bangna 1 km.
- Big C Bangna, 1 km.
- Paradise Park Shopping Mall 2 km.
- Mega Bangna 3 km.
- Motorway 3 km.
- Expressway Bangna 4 km.
- Suvarnabhumi Airport 10 km.


Read more
---
Project Condo Ban Ruenrom Bangna
Developer
Category Condominium
Number of rooms 2 Bathroom 2 Bedroom
Area (Sq.M.) 64
Location Bang Na
Minimum rental period 6 Months
---
Minimum rental period 6 Months
Advertiser
Panatarn Panatarn
Booking with us get deposit-free plus privileges

More details Or contact us
@propachill