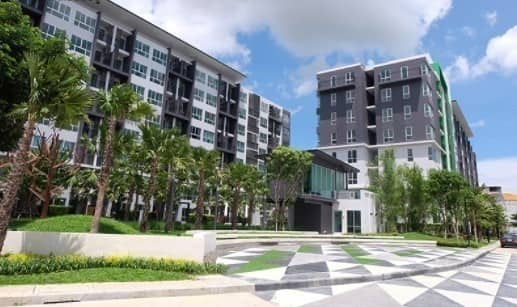 PROJECT
Natureza Art North Pattaya
Category: Condominium
Developer: NC Group
Construction finish: 2014
---
Details
---
Natureza Art North Pattaya (Netza Art North Pattaya)
Address Chaiyaphon Withi Road, Na Kluea, Pattaya, Chon Buri 20150
Nearby Places
If you travel by car The nearest expressway is 2.5 kilometers from the condo.
A variety of shops around the condo:
Tops Daily (Mai Na Kluea Market) is 760 meters from the condo (10 minutes walk).
Charoen Sap Plaza - 910 m (3 minutes by car)
TTN Supermarket and Whole Sales - 1.1 km (4 minutes by car)
Tops Daily (Phothisan) - 2.5 km (8 minutes by car)
Windmill Plaza - 3.6 km (11 minutes drive)
7-Eleven, convenience store, located just 2 minutes walk away from the building Responding to every basic need every day, with daily necessities to choose from.
The nearest schools in the area of Naturza Art include:
Banglamung Industrial College Distance of 2.8 km. Travel (about 6 minutes by car)
Banglamung Industrial College Phothisamphan Temple Branch (Pattaya City) - 3 km (11 minutes drive)
Pattaya Redemptorist School for the Blind - 3.3 km (10 minutes by car)
Montes Sory Children Center - 3.7 km (12 minutes by car)
Chittaphawan Witthayalai School - 3.9 km (6 minutes by car)
Nearby the condo has many restaurants such as:
Pizza Hut - 670 m (8 minutes by foot)
The Pizza Company - 990 m (4 minutes by car)
McDonald's (Mini Siam) - 1.6 km (3 minutes by car)
Mum Mau - 3.1 km (7 minutes by car)
New York Pizza House - 3.5 km (11 minutes by car)
Banglamung Hospital Is the nearest hospital, which is located 1.1 km from the condominium. It will take about 4 minutes to drive there.
Amenities
Listing is this project