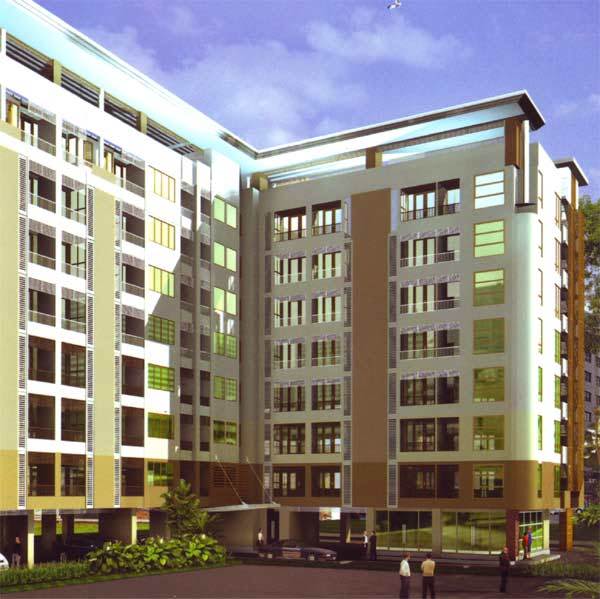 PROJECT
Ratchada City Condo
Category: Condominium
Developer: Srichai International
Construction finish: 1998
---
Details
---
Ratchada City Condo (Ratchada City Condo)
Location 158 Soi Pracharat Bamphen 7, Huai Khwang Subdistrict, Huai Khwang District, Bangkok 10310
Nearby Places
Ratchada City Condo conveniently located just within 1.1 km or about 13 minutes walk from Sutthisan. If you travel by car The nearest expressway is 2.2 km from the condo.
A variety of shops around the condo:
Huai Khwang Terrace is 1.9 km away (approximately 6 minutes by car)
Huai Khwang Store - 2.1 km (8 minutes by car)
Huai Khwang Avenue - 2.1 km (8 minutes by car)
Superstore - 2.5 km (8 minutes by car)
Tops Supermarket (Robinson Ratchada) - 2.6 km (6 minutes by car)
Family Mart, convenience store, located just less than 1 minute walk away from the building Responding to every basic need every day, with daily necessities to choose from.
The closest schools in the Ratchada City Condo area include:
Unique kindergarten Distance of 580 meters, travel (about 7 minutes walk)
Praphai Phat School - 650 m (8 minutes walk)
International Hotel Management Institute, IHI. - 1.5 km (5 minutes drive)
Kunnatee Ruttharam Witthayakhom School - 1.6 km (10 minutes by car)
Prep International Kindergarten School - 1.6 km (6 minutes by car)
Nearby the condo has many restaurants such as:
Chaba Ban Buffet - 250 m (3 minutes by foot)
C&C Express - 470 m (6 minutes by foot)
Boat Noodle (Ayutthaya) - 520 m (7 minutes by foot)
Noodle House - 530 m (7 minutes by foot)
The Pizza Company (Sutthisan) - 550 m (7 minutes by foot)
Golden Years Nursing Home Hospital Is the nearest hospital, which is located 780 meters from the condominium. It takes about 4 minutes to drive there.
Amenities
Listing is this project